Bruce Campbell at Portland Comic Con
A few weeks back we headed to Wizard World Comic Con at the Oregon Convention Center to chat with
Bruce Campbell
. We were hoping to set up on the convention floor, in the midst of the activities but with Bruce's packed schedule (and his rabid popularity with the thousands of fans), the Wizard World organizers thought it would be more convenient to set up in one of the empty ballrooms. Yes, this interview location might be one of the drabbest places we've ever filmed but it only served to highlight Bruce's charisma as we chatted about obsessed fans, Bruce tattoos and lollygagging bicyclists.
Also, before the interview we happened upon our friend (and former guest), The Unipiper!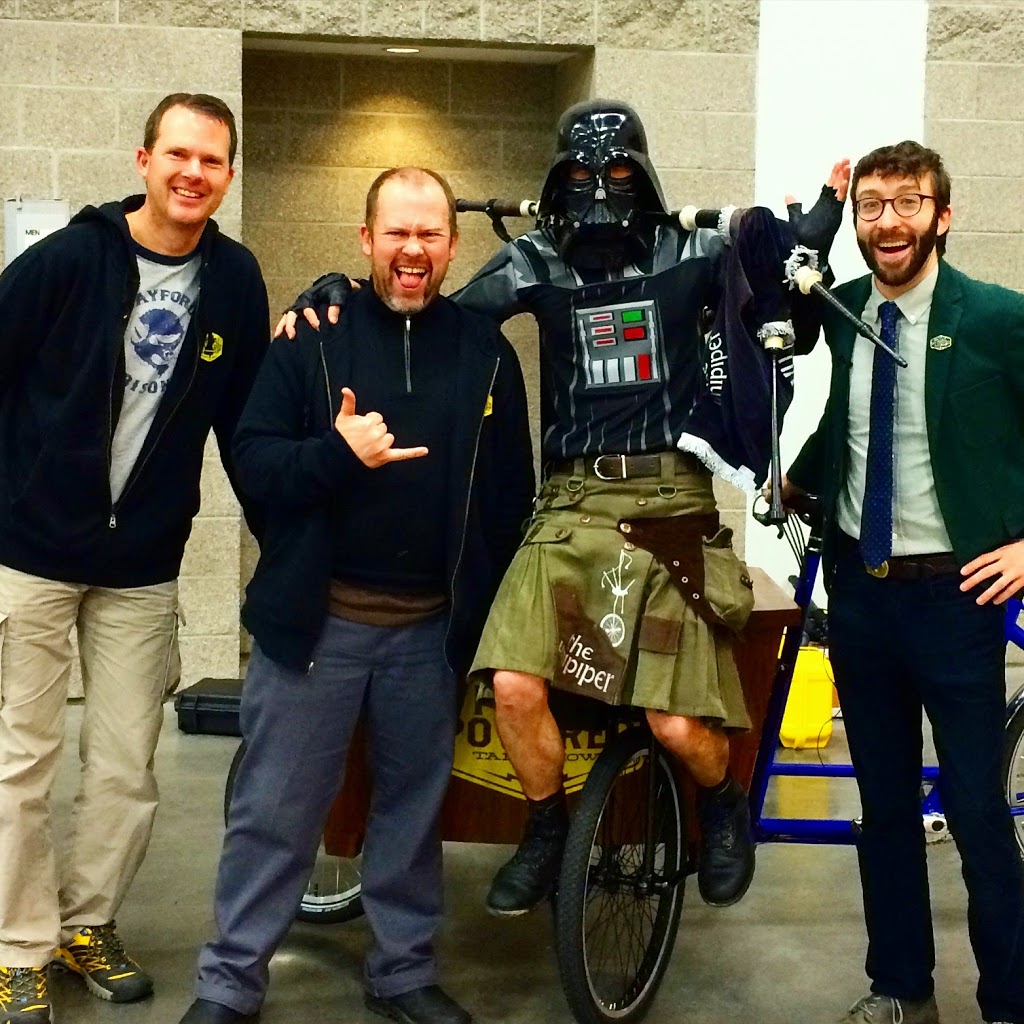 Stay tuned for some more shots from Wizard World coming to this blog very soon!